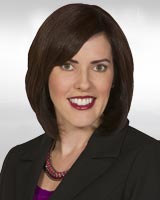 Linda Mumma is a multimedia journalist and graduate of San Francisco State University with a B.A. in Broadcast Journalism and Electronic Communication Arts. She's spent the last eight years travelling across the West Coast covering major news events for both on-air and online.

She began her career as an intern at KTVU Channel 2 News in Oakland, CA, then went on to become a videographer, running the "Fan Cam" at Oakland Athletics games and later a News Anchor and Reporter in Chico, CA where she drank loads of caffeine while working the early morning hours. She also spent several years reporting in Tucson, Arizona and most recently at CBS-13 in Sacramento.

Linda has covered major stories like the controversial Immigration Law signed by Arizona Governor Jan Brewer, the fire that damaged dozens of stores at the Roseville Galleria near Sacramento and the reckless driving arrest of Sacramento Kings Basketball star Tyreke Evans.

She's interviewed a variety of political figures and leaders such as Arizona Senator John McCain, Arizona Congresswoman Gabrielle Giffords and California Governor Arnold Schwarzenegger.

Linda is a fraternal triplet and one of seven children. Don't be surprised if she says "Halito" or hi. Her family is part Native American and her Great-Uncle Woodfin is teaching her the Choctaw language.

In her spare time she enjoys hiking, indoor and outdoor soccer, photography, spending time with family and playing with her 26 1/2 pound cat Harvey.
---