Ingredients
Approximately 16 marshmallows
Approximately 3-4 milk chocolate Hershey bars
1 jar dark blue sprinkles
1 jar red sprinkles
1 jar white sprinkles
1 glass water
Skewer
Graham Crackers for dipping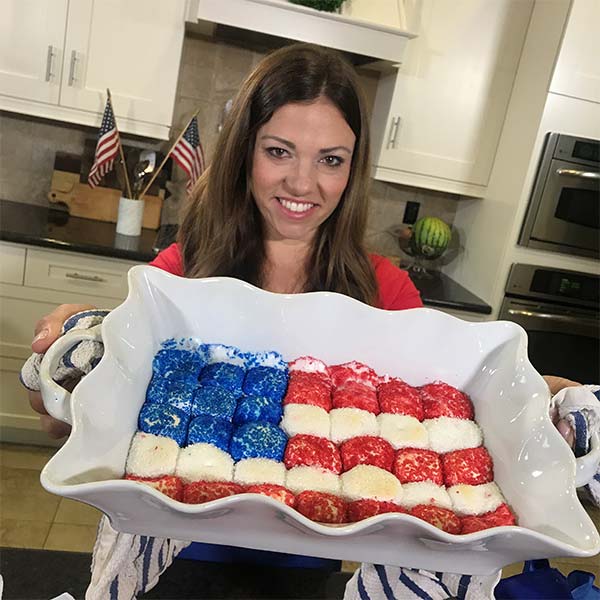 Directions
1. Preheat oven to 450 degrees. In an oven safe baking dish place chocolate bars to cover the bottom.
2. Prepare marshmallows by placing 1 marshmallow on a skewer and dip in the glass of water, tap the skewer on edge of the glass to shake off excess water.
3. Roll moistened marshmallow in sprinkles to cover completely. Place on a napkin to let dry. Dip approximately 7 red marshmallows, 7 white and 5 blue. Do not skip the white sprinkles, you will see browned marshmallow.
4. Cut each marshmallow in half horizontally.
5. Place the blue marshmallows on the top left corner to make the "stars" then start with a row of red marshmallows, followed by a row of white and continue to complete the flag.
6. Place in the oven for 5-8 minutes until the marshmallows start to puff up and soften. Serve warm along with graham crackers broken into corners.
Happy 4th of July!