Fruit Mixture:
5 cups of peach wedges (about 6 peaches)
3 Tbsp. flour
1 cup sugar
Topping:
1/2 cup flour
1/2 cup brown sugar
1/2 cup melted butter
3/4 cup chopped pecans
3 envelopes instant apple cinnamon oatmeal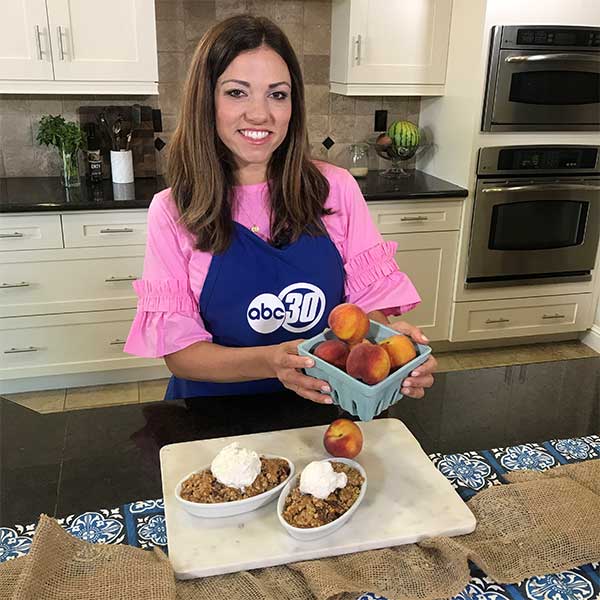 Directions
1. Preheat oven to 350 degrees. Prepare baking dish with cooking spray.
2. In a large bowl, combine peach wedges, flour, and sugar. Toss to coat. Place peaches in prepared baking dish.
3. In a medium bowl, combine flour, brown sugar, melted butter, oatmeal (poured from the envelope), and chopped nuts. The mixture will be lumpy.
4. Top peaches with this mixture and bake for 45 minutes. Serve warm or at room
temperature with ice cream on the side, if desired. Serves about 6.
*Use small individual ramekins & bake for 15 minutes until warm & bubbly.