OAKLAND, Calif. --
If you like baseball history, and especially the Oakland Athletics, a book that is a must-read came out on Monday. The author is local and homegrown by the team.
Same place. An older and wiser face. An A's fan is coming home again.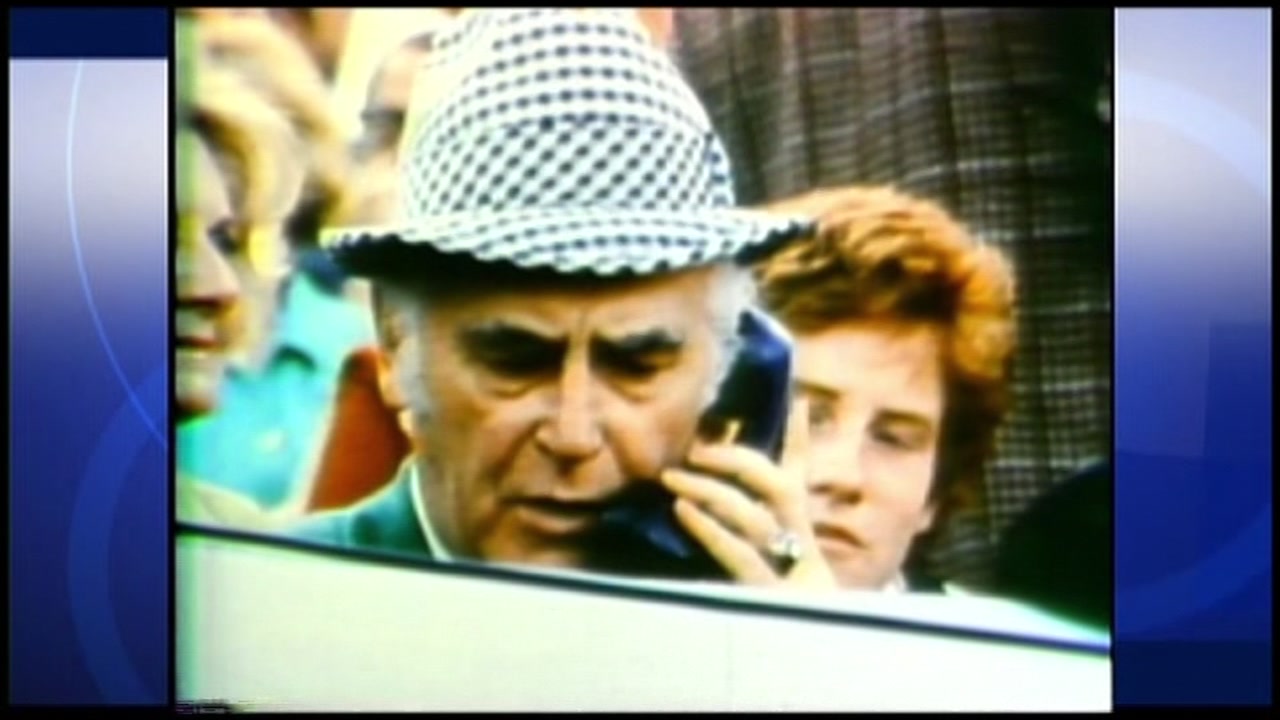 This undated image shows former Oakland Athletics owner Charlie Finley.
She's Nancy Finley. And if the last name sounds familiar, it should evoke wonderful memories for any diehard Oakland fan. Former owner Charlie Finley was her uncle. And her father, Carl, was a minority partner and general manager.
The three World Series trophies from 1972, 1973, and 1974 were their crowning achievement.
"One year. One year. One year. And it just got to be the norm," she said. "Oh, we'll just get another trophy."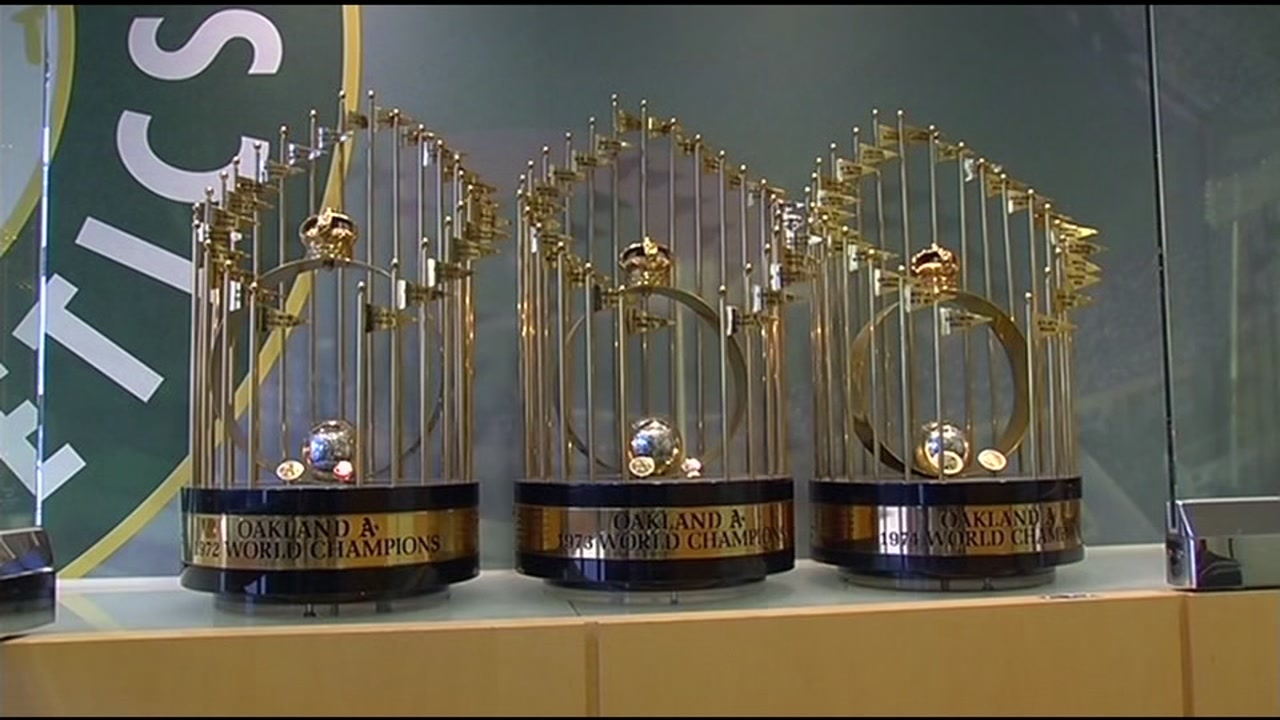 The Oakland Athletics' World Series trophies from 1972, 1973, and 1974 are seen in Oakland, Calif. on Monday, March 28, 2016.
You can excuse that sentiment because Nancy was barely a teenager back then. Memories she has put into a book that came out on Monday -- "
Finley Ball: How Two Baseball Outsiders Turned the Oakland A's into a Dynasty and Changed the Game Forever."
"I want people to know what we achieved," Finley said.
In addition to those World Series wins, how about five division titles in five years. Now add the influence her father and uncle had on baseball. Among their ideas - All-Star and World Series games played at night. And in the American League, the designated hitter.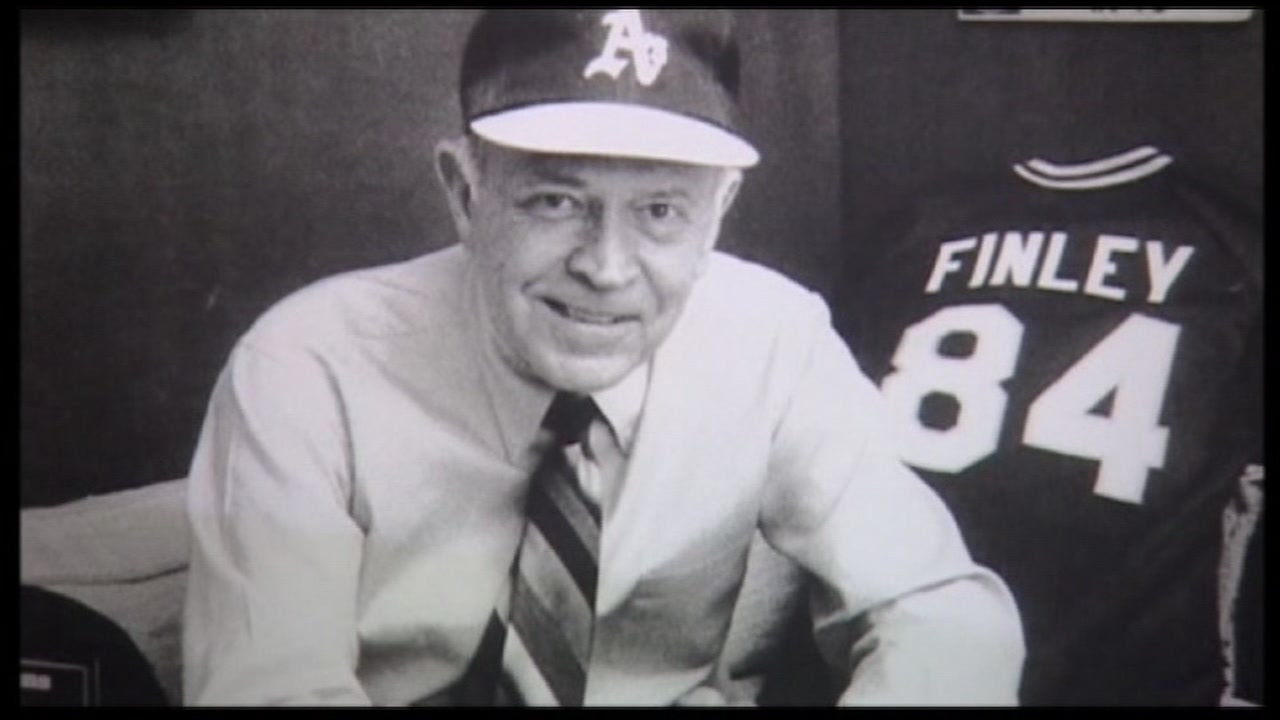 This undated image shows former Oakland Athletics Minority Partner and General Manager Carl Finley.
"They wanted to speed it up," said Finley. "Make it more exciting."
If you read between the lines, this is really the story of the Bay Area's first professional sports dynasty. Finley insists, however, that this is not about living in the past.
"People in any sport, any place, any city, should take pride in their heritage," she said.
So much emphasis, this week, on next season. Thanks to Nancy Finley for a reminder of the context.
Click here for full coverage on the A's.