FRESNO, California --
How to make our own personal pizzas that everyone can enjoy.
Young Chef's Academy Pizza Dough:
Ingredients:
3 cups flour
2 TB olive oil
1 tsp salt
1 cup warm water
1 TB quick rise yeast
Directions:
In the bowl of a stand mixer combine flour, olive oil, & salt. In a liquid measuring cup proof yeast with warm water stirring for a few moments until bubbly.


Pour liquids into the bowl and use a hook attachment to stir until dough forms. You can also stir with a wooden spoon. (Add a few drops of water if too dry).


On a lightly floured surface, knead dough for a few moments. Place dough back into bowl and drizzle with 1 TB olive oil, use hands to coat dough. Cover bowl with a damp towel and let rise for an hour or until dough doubles in size.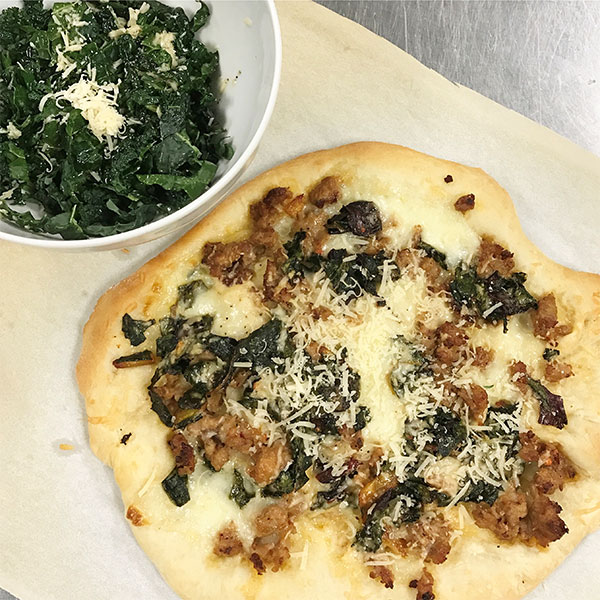 Sausage & Swiss chard pizza
Ingredients
6oz Italian sausage
2 cloves garlic, minced
2 bunches Swiss chard, chopped
4oz fresh mozzarella cheese
1/2 cup grated Parmesan
Optional: 1/2 cup Caramelized onion
Directions
Preheat oven to 450 degrees.


Heat skillet & cook sausage for 7-8 minutes. Transfer to a paper towel lined plate.


Leave approximately 1 TB oil in skillet and add garlic. Sauté for 1 minutes then add in chopped Swiss chard, stir to coat with oil and cook for an additional 5 minutes. Season with salt & pepper and remove from heat.


Roll out dough and transfer to a baking sheet. Top with 1/2 mozzarella chess then layer on Swiss chard and sausage. Top with the rest of mozzarella cheese and Parmesan.


Bake for 15 minutes until crust is golden brown and the cheese is bubbly.
Personal size pizzas should cook in 10-12 minutes.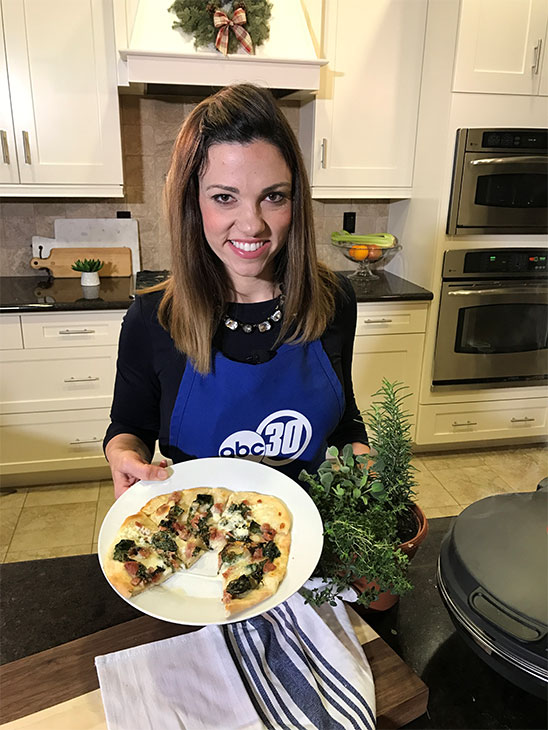 Enjoy!