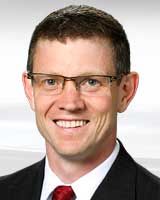 Corin is an award-winning journalist who joined Action News in March 2005 after spending six years producing the highest-rated morning newscast in the country at our sister station in Houston, KTRK-TV. He prides himself on breaking exclusive stories such as his series exposing exactly who was getting released from the Fresno County Jail for overcrowding including violent criminals. His exclusive series on loopholes in jail policies and AB-109 allowing sex offenders to avoid jail despite violating parole even got reaction from the state government. And he was the first reporter to interview the Valley Marine who robbed two banks just after he was released from the VA on a PTSD diagnosis and who later got help from President Obama to regain control of his life. The Radio-Television News Directors Association also recognized Corin with an award for his reporting on the brain drain out of the Central Valley.

Corin toddled through his childhood traveling the world, living in Germany, Canada, New York City and Fargo, North Dakota, where he caught the journalism bug while putting together a junior high school newspaper.

After graduating from the University of Houston Honors College with a B.S. in biology, Corin rediscovered his passion for journalism, and broke into the TV business after earning a Houston Press award for his writing at a local newspaper.

While he isn't a native of the Valley, Corin has planted roots here. When he's not in the newsroom, he loves spending time with his wife (a Clovis High School graduate) and daughter. Favorite pastimes include baseball, visiting Yosemite or Kings Canyon, catching the live music scene in Fresno or Visalia, eating at Charlotte's in the Tower, and running.
---