FRESNO, Calif. (KFSN) -- As the Camp Fire burns in Butte County near the town of Paradise and the Woolsey and Hill fires burn throughout the greater Los Angeles area, many are looking to support relief efforts.
Those who wish to make cash donations to support Red Cross relief efforts can do so on
the Red Cross website
or over the phone by calling 1-800-RED-CROSS.
You can also text CAWILDFIRES to 90999 to make a $10 donation.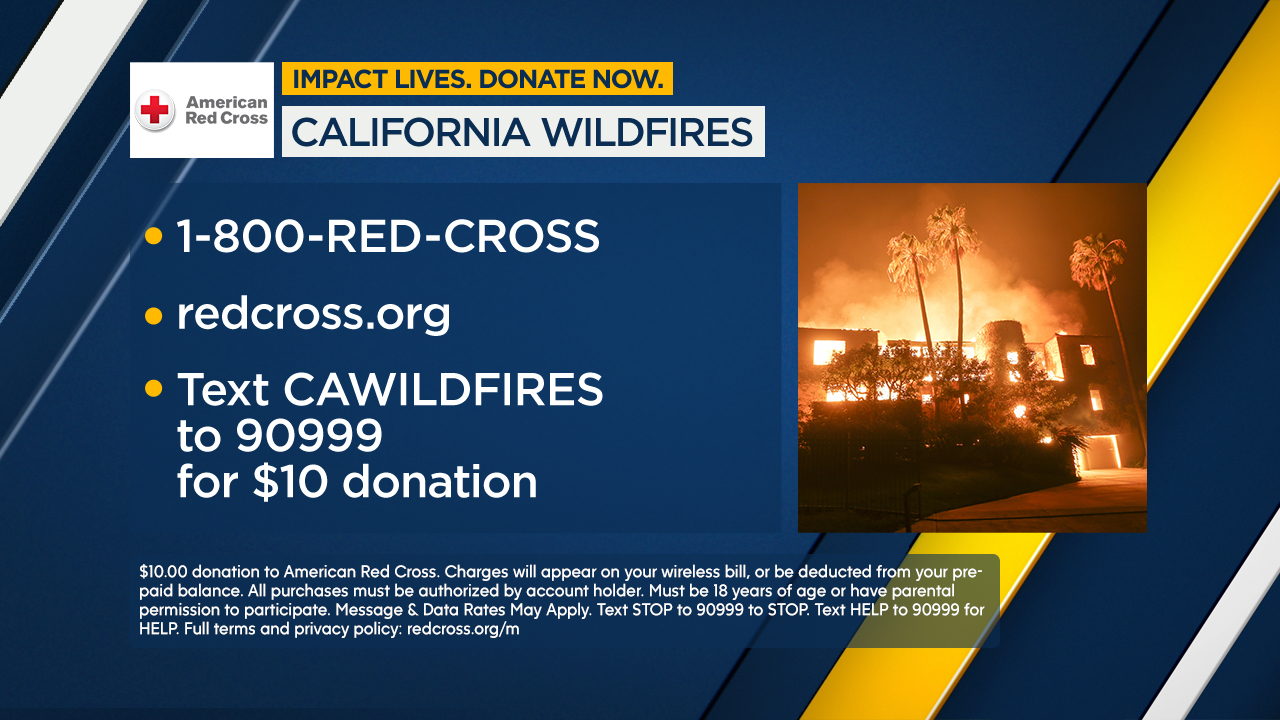 (Click here to see this image larger)
The Red Cross is also accepting
applications for volunteers on its website
. Volunteer work ranges from phone calls, data entry and client registration, to shelter support and supply replenishment.
SEE ALSO:- Several Fresno businesses taking donations for victims of Camp Fire- Local businesses collecting donations to help fire victims- Red Cross looking for donations and additional volunteers to help those affected by wildfires in Southern California- Valley craft beer spots collecting donations for Camp Fire- Dutch Bros. stores collecting donations for wildfire victims, will match up to $150,000