Do you remember when you were a child and spent hours outdoors?
Studies show children today are spending more time on electronic media than playing outside.
ABC30 will rebroadcast the Children First special, Explore the Outdoors, on Sunday, November 25, 2018 at 10:30 a.m. and Sunday, December 2, 2018 at 5:00p.m.
Action News anchors Amanda Venegas, Tony Cabrera and Brianna Ruffalo host the television special focusing on great ways to enjoy the outdoors.
Students in Tulare County are feeding chickens, handling goats and tending to their own secret garden. See how children and teachers are benefiting from the experience at Sundale Union Elementary School District. Nearly 20,000 children visit Tulare County Office of Education's SCICON. ABC30 will explore California's premiere outdoor school. Take a trip to Buck Rock with amazing views of Sequoia National Forest. Health and fitness experts share easy ways families can stay fit while enjoying what nature has to offer. Child Development experts show us why it is never too early for children to have outdoor playtime. Discover how it helps their brain development. Brianna Ruffalo will share great tips before you head out on your next outdoor adventure!
RELATED: Sundale School offers outdoor adventures on campusRELATED: Program shows it is never too early for outdoor playtimeRELATED: Tulare County school gives thousands of students opportunity to enjoy the outdoorsRELATED: Outdoor exercise helps children build good habits
Children First is a year-round effort focusing on challenges and opportunities among our youth in Central California. The program shows how the average person can make a difference in a child's life and highlights local organizations working with children. The Children First campaign includes half-hour programs like "Explore the Outdoors", thirty-second public service announcements and special stories on Action News.
ABC30 thanks its partners below for putting Children First in the Central Valley.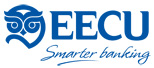 ------
RESOURCES
------
PARKS