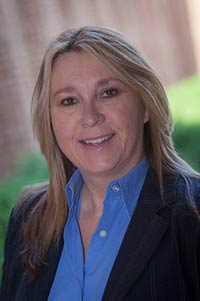 Community message -- Dr. Carole Goldsmith
As the 11th president of Fresno City College, I am proud to lead the first community college founded in California. While I have been the FCC president for less than 30 days, I have lived in this community for more than 30 years.
I understand the role that this college has played in the city and over the last 30 days, I've come to see the potential promise of a bright future for this diverse and dynamic community we call home. I respect the college's rich traditions and humble beginnings that started in 1910 with 20 junior college students and three instructors at Fresno High School.
As I have met with faculty and staff, they are passionate about improving the lives of students and the communities we serve in the Central Valley. I believe we all can agree in the power that education has to transform lives.
One measurement of this is the fact that an individual with an associate degree from a two-year college can double their income within three years. Another measure of success is the ability to provide value added education and serve as the gateway of opportunity for thousands of people.
Students coming to FCC have an opportunity to start their university career here by selecting one of the 20 transfer degrees or Associate Degree for Transfer (ADT), earn that degree and then transfer to a California State University campus, like Fresno State. As a parent, I know how much time and money that will save you!
During the Great Recession, FCC experienced an increase in enrollment, especially in the career and technical programs where folks came to learn a new trade or hone their skills to be more competitive in the workforce. It is no wonder that over 30,000 people each academic year choose to come to FCC to start their college career.
Superintendent Hanson and his leadership team at FUSD recently toured the Applied Technology Division on our campus. They met our faculty who teach architecture and design, automotive technology, electronic systems technology, computer aided manufacturing, graphic design, photography and welding. I hope to continue further dialogue and it is my goal to build bridges with Fresno Unified and seek out unique opportunities that will benefit all of our students.
It is our duty and mission to provide students a seamless transition from high school to college. We are dedicated to working with Superintendent Hanson, Fresno Unified and our community to create a college going culture that will improve the lives of our families, neighbors and friends.
We invite you to come and tour our beautiful and historic campus, visit our website or attend one of our many athletic or culture events that occur on campus nearly every week. We are proud of our history in this community and will continue to provide educational opportunities for all who enter our doors.