FRESNO, Calif. (KFSN) -- The Fresno County Fruit Trail is celebrating 15 fruitful seasons of local agriculture.
The trail allows us to taste some of the best produce in the world fresh off the farm.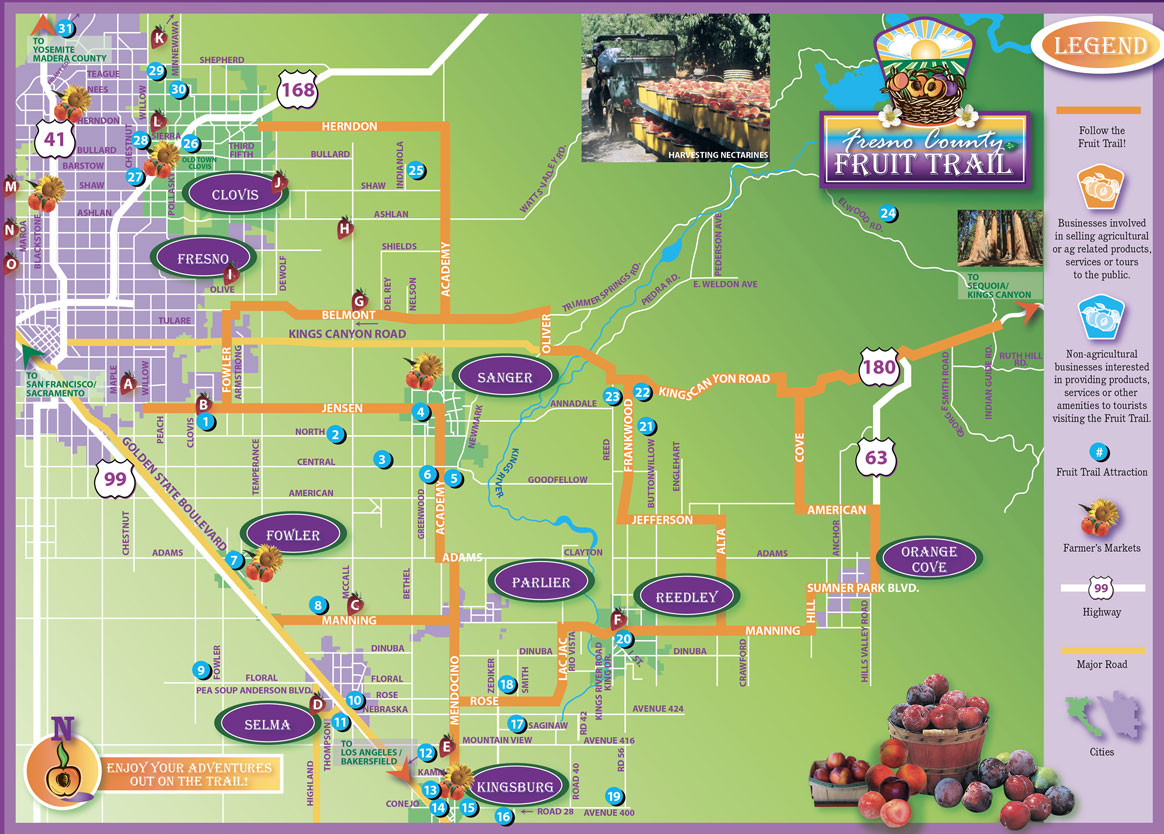 Download printable map
Click here for information on stops along the Blossom Trail
An opening ceremony for the 2018 season was held Friday at Simonian Farms in Clovis.
Growers were there to show off.
Farm stands and stores are already featuring the very best fresh-picked strawberries, blueberries, cherries, apricots, peaches, and more.
Organizers say the fruit trail features a drive through the countryside with stops permitting visitors to taste and purchase the very best local produce fresh from the farm.
"What we've created is basically like a wine trial, but instead of wineries its family farms and fruit stands," said Fresno County Tourism Manager Kristi Johnson. "So, we were surprised to find we were the first to think of that 15 years ago and it's really taken off."
In addition to fruits, the trail also offers nuts and wine.
LINK: Fruit Trail Festivals & Special Events
The beginning of the foodie-friendly fruit trail season also brings hometown festivals, cultural events, and seasonal farmers markets.