A Sangria recipe that is guaranteed to make you feel like summer is already here.
Ingredients
2 tangerines
1 lemon
Blueberries
Raspberries
3/4 cup peach schnapps
3 cups Orange Juice
1 bottle of Champagne
Optional Garnish- fresh rosemary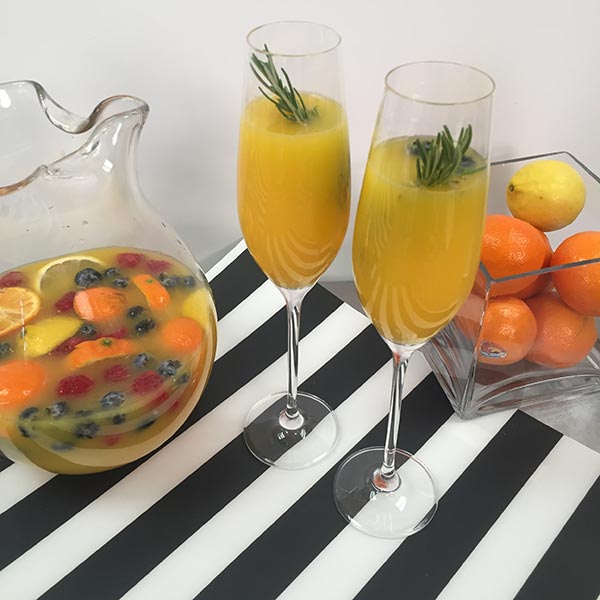 Directions
In a pitcher, combine fruit, orange juice and peach schnapps. Store in the fridge to chill for a minimum of 3 hours up to over night


When it is time to serve, pour Champagne into pitcher and serve. Garnish each glass with a sprig of Rosemary.