NEW YORK -- Jasmin Savoy Brown plays Allison Adams on the newest Shondaland legal drama
For the People
on ABC. She took some time out to talk about playing a public defender and about the latest revelations involving her character.
Q: Your character Allison is struggling with her breakup from Seth. Allison's trying to be strong, but the reality of the breakup is getting to her. Is it hard to play those vulnerable moments?
A: You know it wasn't that hard because I have a great cast around me and the writing is really great. Especially the scenes with Sandra and Allison, it really just felt like a bonding experience for us to connect in that way.
Q: We saw Seth drying his hair in a bathroom hand dryer while you are living in your nice apartment, but it seems he eventually finds his way to some degree. Are you rooting for them to get back together, or was their blow up in the hallway the nail in the coffin?
A: Well if you watch next week, they are going to try and be friends, so we'll have to see how that goes, they'll give it a shot. So the goal is to stay in each other's lives, just in a different capacity.
Q: Will Sandra be able to stay in your apartment or is Seth going to come back in?
A: Allison is adamant about her staying, but Sandra, I don't know, she really likes to be independent, but Allison is like let's be independent together.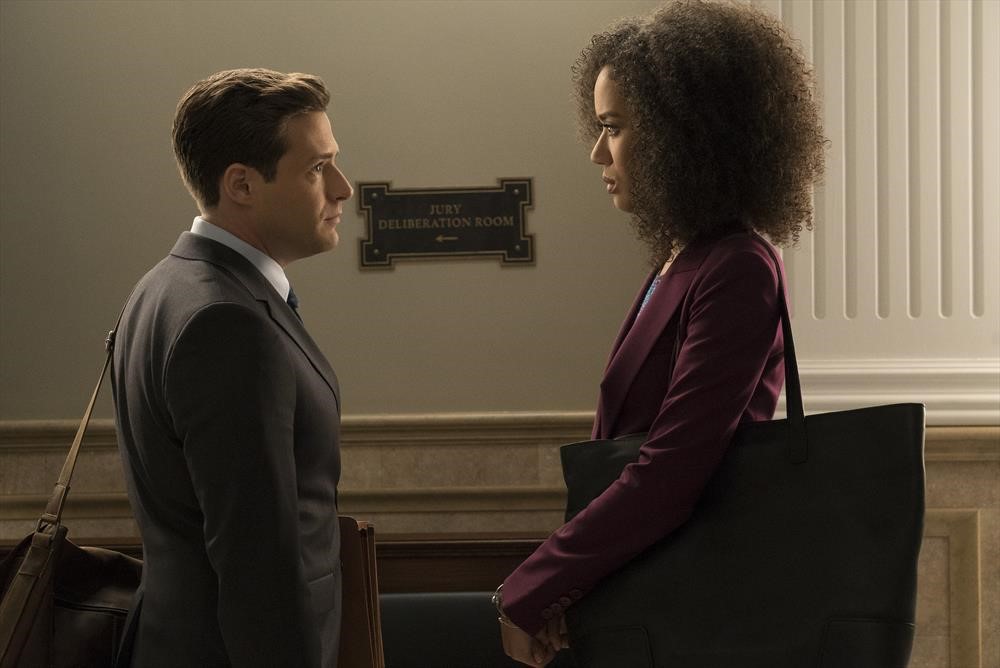 Q: The hallway fight between Allison and Seth really brought up a lot of her flaws. Will this cause your character to reflect on how she goes into new relationships?
A: I think Allison is definitely someone who is stubborn and wants her way, but once something is revealed to her she takes it very seriously. I think we will see this pattern in her throughout the season. Not just with Seth, but also when dealing with a client and most of it she'll take forward but some of it she'll leave behind, and all of it will affect her.
Q: Going forward we get to meet your brother and it seems to be a pretty complicated relationship there. What were your thoughts when you read the script and saw, 'Oh gosh, I have a brother!"
A: I was super excited because as you know from watching three episodes you don't get much about the characters. Every episode it's, whose turn is it going to be to learn more about them? So I was really excited to weave that into her and learn more about her history and who she is and it made me understand her more. Just seeing the way she grew up and that she was always in competition with him and that she carries some jealousy and that she's so different from the rest of her family. It added layers to Allison from me.
Q: There is a look shared between Sandra and your brother. Is there some history between them?
A: You know, that is up for debate! The way that we read it and the way that it looks on screen, some people disagree with that so that we don't even know! We'll have to wait and see.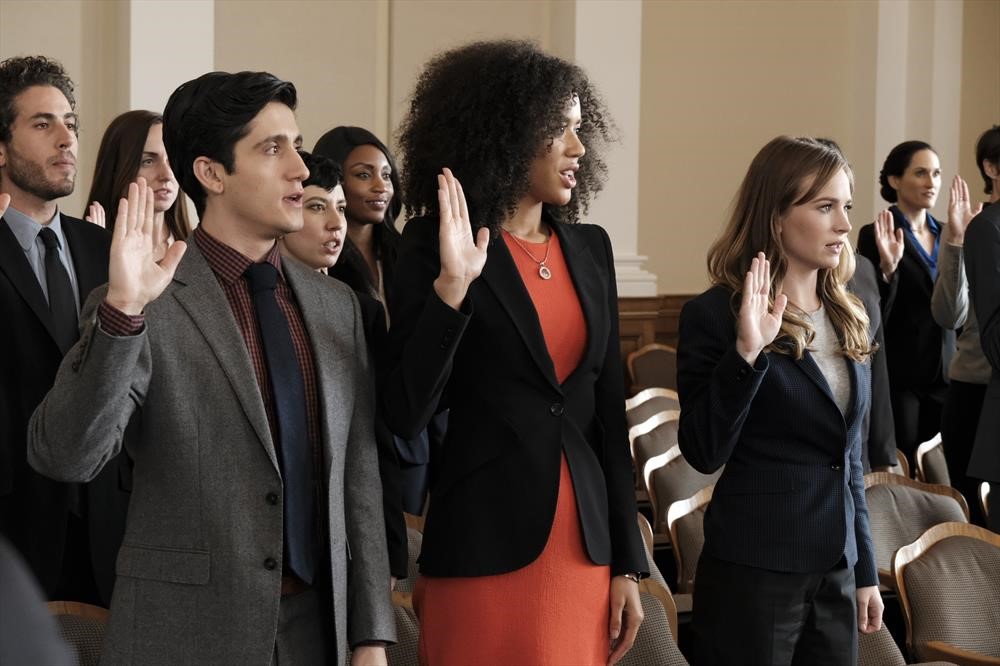 Q: Favorite thing about playing a public defender? Would you want to be on the prosecution's side?
A: I would rather be a public defender in real life. I love the heart that they have, their passion and their eagerness, and they really believe that they can change people's lives. I think that's part of what happened in the pilot, you have all of these wide eyed optimistic public defenders who are quickly shot down into realizing that sometimes a win is something very small. Even though they realize that they still have this deep optimism and positivity and I don't think I see that as much as a prosecutor. It's also really fun to live in Allison's wardrobe. The costume designer on our show puts me in the nicest things.
You can watch For the People on Tuesdays at 10/9c on ABC.