FRESNO, California (KFSN) --
Investigators in Fresno are now looking for a silver trailer after it was take from a church on Christmas, with roughly $70,000 worth of audio and sound equipment inside.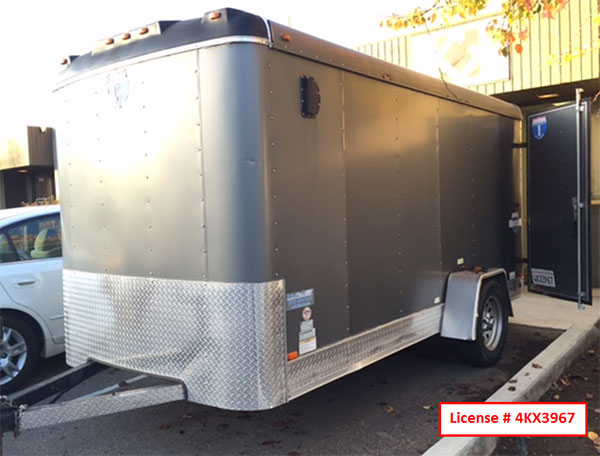 "It's not very nice on a Christmas day to wake up to that and find out that all your equipment that you use, not only for church but benefits where they go out and do things for the community, is now missing," said Sgt. David Selecky, Fresno Police Department.
Leaders from the Current Church are heartbroken by the theft.
"Our doors are open to anyone and people come in and out and we do try to be aware of those people around us, but it's obvious someone must have seen what we have," said Pastor Aldape.
The equipment, which included projectors, sound boards, microphones, and lights, was used for church services throughout the week. They are also part of Pastor Aldape's son's business. His son, Dan, is the lead pastor at the Current Church.
"That's his business, that's his livelihood, audio lighting company. He's had it for almost 20 years. He's accumulated this equipment for all this time," said Pastor Aldape.
Despite this setback, Pastor Aldape said he and the more than 200 members of the church are praying for the return of the trailer and equipment.
"We know that this can't stop us. We have to continue to move forward and just realize one of the things we did is we prayed for the person or people that did this."
The trailer is silver with the license plate # 4KX3967.