TULARE COUNTY, Calif. (KFSN) -- Tulare County is asking for your help to find a pit bull they say was stolen from their shelter. The dog was set to be euthanized after it attacked an 18-month-old baby. Workers at Tulare County Animal Services are worried the dangerous dog could attack again.
Sometime late January 4th or early January 5th a pit bull named Clyde was stolen from a quarantine area at Tulare County Animal Services. The Tulare County Sheriff's Office says several areas of fencing were cut away to get to Clyde. Now the county is asking for him to be turned in.
Tammie Weyker said, "We're asking residents to call the Tulare County Sheriff's Department but to also not approach the dog."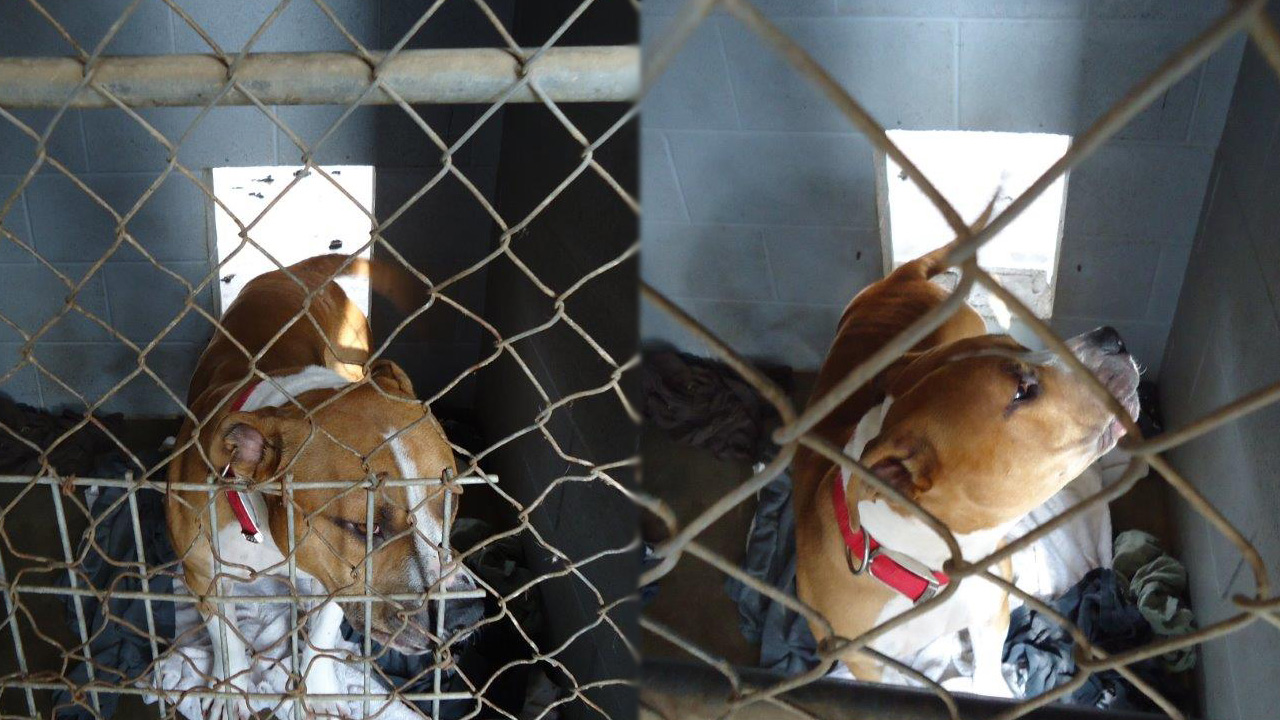 Weyker with Tulare County Health and Human Services says the dog was supposed to be euthanized.
Animal control says in October 2014 the dog attacked an 18-month-old baby - biting its face. Transcripts from hearings after the attack say the boy was taken to Valley Children's Hospital and had stitches in four spots on his face. The boy may need to have another surgery to help repair damaged muscles.
Weyker added, "The severity of the injuries to this baby were severe enough that this dog is a vicious dog and that's why we're asking the community for help."
Two officers hearing the case and an appeal decided in late December the dog should be euthanized.
Weyker said, "Once the appeal was finalized animal control was able to take the dog."
But now the dog is gone and the county hopes to find Clyde soon. They don't want it attacking someone again.
The attack happened in the Porterville area but Tulare County isn't sure where the dog is now. Anyone with information should contact the sheriff's office. null