LOWER MANHATTAN, New York -- New York City terror suspect Sayfullo Saipov was out of surgery Wednesday morning, and is expected to survive after he was shot by NYPD officers during a truck rampage that killed eight people in Lower Manhattan.
Investigators said they were able to talk with Saipov. It's unclear what, if anything, investigators learned from him. Though, one official told ABC News he was "proud" of the attack.
They added that the suspect followed instructions for a truck attack that were distributed by ISIS "to a T" and had planned the attack for weeks. Saipov allegedly left behind a handwritten note written in Arabic that translates roughly to: "The Islamic State will endure forever."
The location of the attack along the West Side Highway, where police said Saipov intentionally mowed down pedestrians on the bike path with a rental truck, is now a focus of the investigation.
Investigators spent the overnight hours collecting video and still images from traffic and surveillance cameras along the route of the attack.
Those images show Saipov drove carefully and at moderate speed until he enters the jogging path at Houston Street and accelerates.
Investigators believe that suggests he knew where he wanted to begin the attack, and they are now going through toll records and other digital records to see if Saipov had scoped out the location beforehand.
RELATED: Witnesses describe terrifying scene after West Side Highway incident
Officials say Saipov entered the United States through JFK Airport from Uzbekistan in 2010. He came under what is called the 'Diversity Visa Program,' which offers a lottery for people from countries with few immigrants in America.
He had a green card that allowed permanent legal residence. After entering the country, he reportedly went from Ohio to Tampa, Florida and then to Paterson, where he lived with his wife and three children for several years.
The white pickup truck he drove was rented from a Home Depot store in Passaic, New Jersey, at about 2 p.m. Tuesday. From there, investigators said he drove it into Manhattan toward the Financial District and, at 3:05 p.m., turned onto the bicycle path with the intent of hitting bicyclists and pedestrians. He crashed into a school bus at Chambers Street, injuring two adults and two children.
He then exited the vehicle brandishing a paintball gun and a pellet gun and was
shot in the hip by a police officer
and taken into custody.
Eyewitness News
obtained video taken by a Stuyvesant High School student
that shows the driver running erratically around in the street, in between passing cars, dressed in dark clothing and carrying the weapons.
This photo shows him in police custody following the incident:
After the incident, police in Florida searched his home in Tampa. Here's a look at that place, where police and reporters were seen Tuesday evening: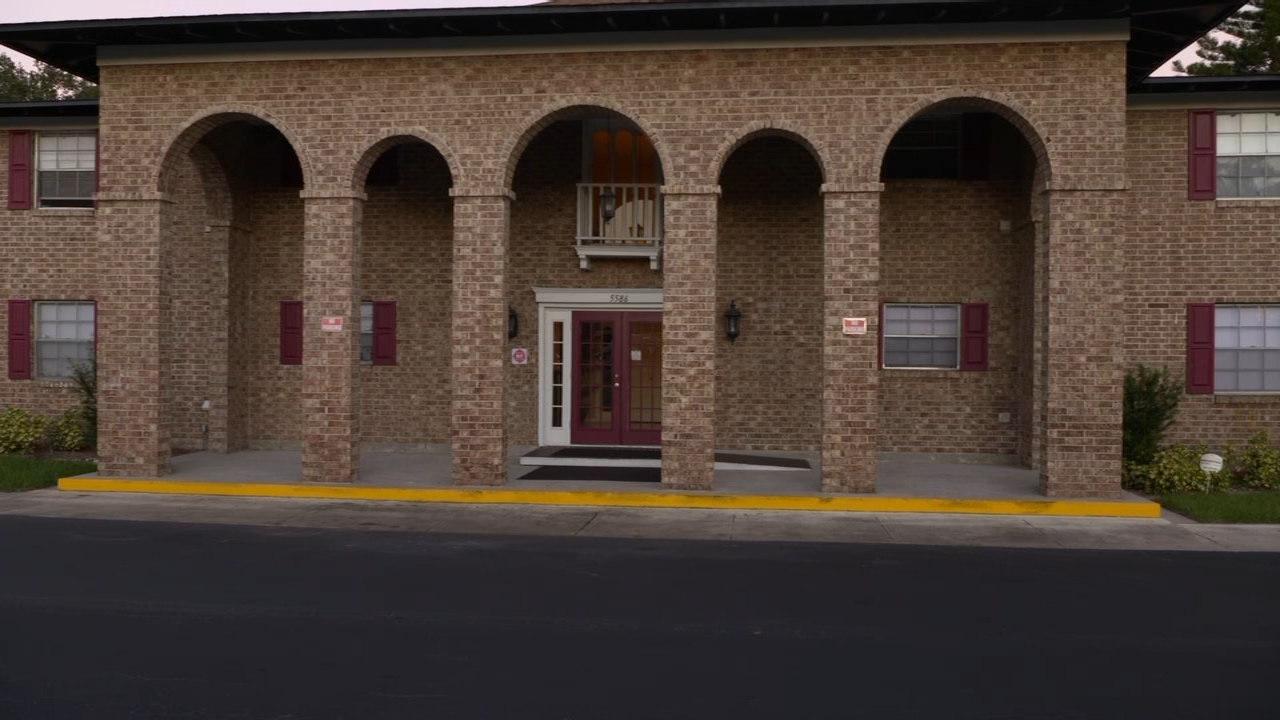 Saipov was also the registered statutory agent for a pair of Ohio-based trucking companies: Sayf Motors Inc. in Cincinnati, and Bright Auto LLC in Cuyahoga Falls. It is believed he rented the truck at a Home Depot in Passaic.
Uber confirmed that Saipov had worked as an Uber driver, and the company said he had passed a background check but has since been banned from the app.
"We are horrified by this senseless act of violence," an Uber spokesperson said in a statement. "Our hearts are with the victims and their families. We have reached out to law enforcement to provide our full assistance."