FRESNO, Calif. (KFSN) -- Sunday, August 26th is "National Dog Day" and this is a good time to update you on the massive nationwide study of Golden Retrievers, a breed in which various types of cancer are extremely common.
Losing a beloved pet and family member to the silent killer is heartbreaking and devastating for many dog owners in Central California and throughout the country.
The Morris Animal Foundation reports more than half of all Golden Retrievers will develop some form of cancer and die with many of the adorable dogs succumbing at an early age and the reason remains a mystery.
In order to find an answer, more than 3000 purebred dogs are enrolled in the Golden Retriever Lifetime Study by the Morris Animal Foundation.
LINK: Golden Retriever Lifetime Study
The purpose of the study and data collection is to "identify the nutritional, environmental, lifestyle and genetic risk factors for cancer and other diseases in dogs".
I first reported on the cancer study two years ago and detailed the heartbreak and hope of two local women and their "goldens" participating in the research.
Here's that original story:
Owners of Golden Retrievers part of massive effort to help stop a silent killer
Here's the update from the Morris Animal Foundation: Since the Golden Retriever Lifetime Study began six years ago, 100 dogs involved in the research have died with 41 of that total dying from various cancers.
The chart below has more information on those deaths: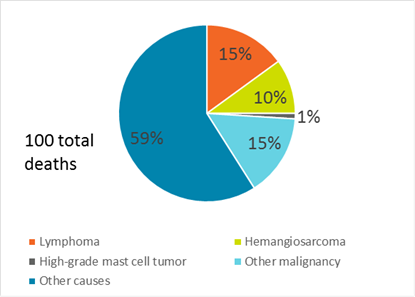 But this is the encouraging news: Three Morris Animal Foundation-funded researchers have discovered a potential link between certain mutations in the DNA of Golden Retrievers and the *risk* of developing cancer in the future. That's important because it could lead to early identification of cancer, better breeding practices, less suffering for pets, and less sorrow for owners.
The next step for researchers is to test more Golden Retrievers with and without cancer and determine if their findings remain true for a larger group of dogs.
LINK: More information on this breakthrough
As you may have seen in my story from two years ago, one of the local dogs in the Golden Retriever study is "Yankee." The big, handsome male and cancer survivor is now 8 years old.
His owner, Pam Kennedy of Clovis, recently took Yankee to see Dr. Richard Holmes of Fresno, for his yearly exam under the guidelines of the Golden Retriever Lifetime Study.
Pam tells me all of Yankee's test results look very good!
Of course, Yankee had a lot of support from his buddy, 3-year old "Friday." Both Yankee and Friday work as therapy dogs at the California Cancer Center in Fresno.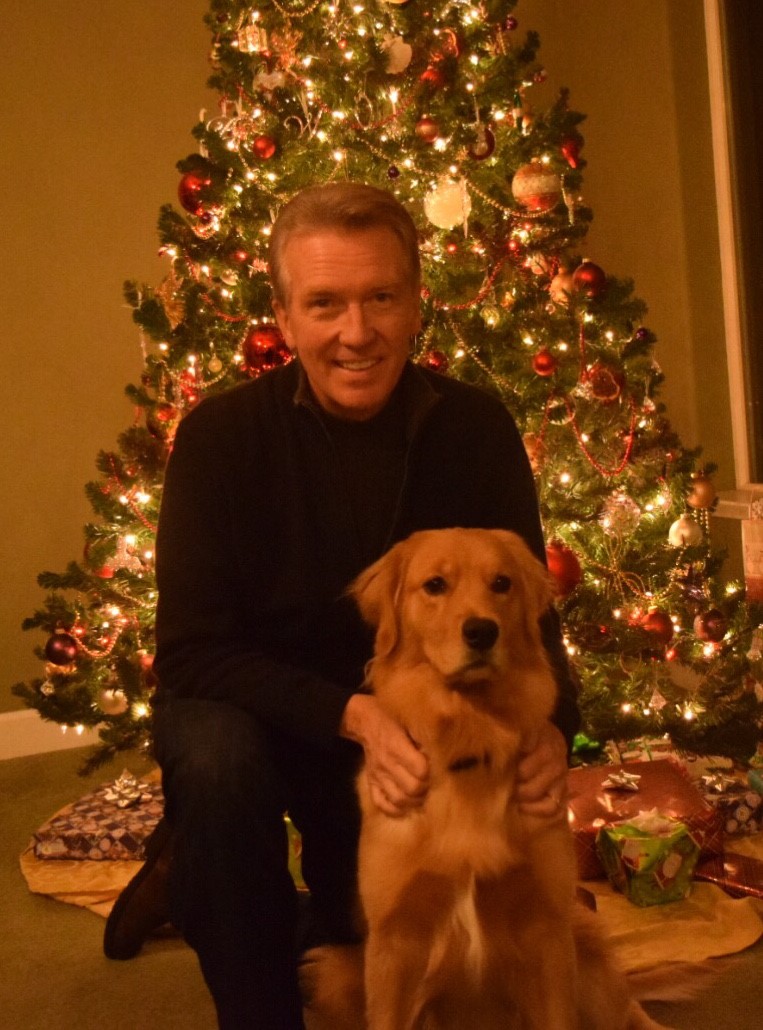 "Penny" is my family's third Golden Retriever. We've lost two golden girls previously to cancer.
If you would to donate and support the on-going research of the Golden Retriever Lifetime Study, your contribution will be matched dollar for dollar, up to $50,000, by an anonymous donor in honor of National Dog Day.
LINK: Donate to the Golden Retriever Lifetime Study